Duro and Indestro: The Tools of Progress
Table of Contents
Introduction
Duro Metal Products and Indestro Manufacturing were two companies with common management that were important makers of hand tools during the middle part of the 20th century. In this article we'll look at the company history and their extensive patent and trademark activities, discuss the somewhat complicated issues of tool identification, and of course show lots of examples of their tools.
Company History
Before examining the history of Duro Metal Products and Indestro Manufacturing, we first need to clarify the relationship between the two companies. A casual observer might at first think that Duro and Indestro were unrelated businesses, but on closer examination Duro and Indestro look and behave more like a single company, with a dual organization set up to promote the branding of their products.
For example, both companies listed their headquarters at the same address, 2649 North Kildare Avenue in Chicago, and both companies' catalogs show the same two illustrations of their factory buildings. Numerous items in the Duro catalogs were actually products branded Indestro, and Indestro products often listed patents granted to Duro Metal Products. The Indestro catalogs show most of the same products as the Duro catalogs, but with different model numbers assigned to the Indestro pieces.
From these considerations, for our present purpose Duro and Indestro can be treated as a single company with two major product brands. In fact, it appears that the main reason for Indestro may have been to allow production of inexpensive or economy lines of tools, without diluting the high-end reputation of the Duro products.
---
Duro Metal Products
1921 Listing for Duro Metal Products Lilly Hoist Controller. [External Link]
With the above in mind, Duro Metal Products was founded in 1916 by Norris F. McNaught and William H. Odlum, both of whom would play an active role in product development for many years.
The words "metal products" in the company name leave open the possibility of a wide range of products, as the reader will see from the description of Duro's early products.
One of Duro's earliest products was the Lilly Hoist Controller, a mechanical and electrical controller for use on safety hoists in mines. Based on notices in trade journals, the Lilly equipment was being offered by 1919 and remained in production for a number of years. Duro Metal is noted as attending some trade conferences for mining equipment during this period. The controller was based on patent 1,153,124, issued to William J. Lilly on September 7, 1915.
The catalog listing at the left, published in a 1921 edition of The Mining Catalog, provides an illustration and description of the Lilly hoist controller. The company's address is listed as 361 East Ohio Street in Chicago.
1922 Notice for Duro Metal Products Lilly Letterograph. [External Link]
Another of Duro's early products was quite different: a set of stencils for doing hand lettering. The notice at the left was published on page 13 of the September 14, 1922 issue of Geyer's Stationer and describes the "Lilly Letterograph" stencil set. This notice gives the company address as 360 East Grand Street in Chicago.
The seeming discrepancy in the company's address can be explained by noting that East Ohio and East Grand streets run parallel one block apart, so that a large building could have an address on each street.
Advertisements for the Lilly Letterograph appeared in some issues of Popular Mechanics beginning in August, 1922.
Illustration of Duro Metal Products Factory.
A notice on page 883 of the December 7, 1923 issue of Sheet Metal Worker states that Duro Metal Products had awarded a contract for a new building. The company address was given as 2649 North Kildare Avenue in Chicago, the address that Duro Metal (and later Indestro) would occupy for many years. The scan at the left shows an illustration of the factory, as found on page 1 of the 1935 Duro catalog.
If the two products noted above provide little indication of Duro Metal becoming a leading tool company, the origin of Indestro Manufacturing will seem even more improbable. According to information discovered in trademark applications, Indestro actually began as the maker of a bottle-capping machine!
---
Sure Seal Bottle Capper Company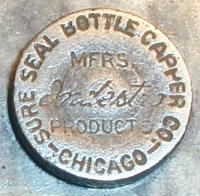 Fig. 1. Early Sure Seal Bottle Capper Logo, ca. 1920s.
An early logo found on a wrench set provides an interesting (and unexpected) view of the origin of the Indestro brand and company. Fig. 1 shows the detail from an early Indestro nut and tap wrench set, marked "Sure Seal Bottle Capper Co." and "Chicago" around the outside, with "Mfrs. Indestro Products" in the center. This suggests that the Sure Seal Bottle Capper Company was the earlier entity using the Indestro mark, and that bottle-cappers were an important early product. Several patents for bottle-cappers were issued to Harold G. Rice before and after 1920, and some of the later patents were assigned to Indestro.
Additional research has confirmed that the Sure Seal entity was the originator of the Indestro mark. A trademark search found that the Sure Seal Bottle Capper Company filed an application on September 10, 1921 for an "Indestro All Steel Capper" mark in a graphic design. The trademark was issued as #156,066 on June 13, 1922, with the first use date listed as January 20, 1921.

Fig. 2. Indestro All Steel Capper Logo, 1922.
Fig. 2 at the left shows the graphic design included in the trademark application. The information from the trademark application shows that the Sure Seal Bottle Capper Company was using the Indestro brand during the early 1920s, and that the trademark was used on bottle-capping machines.
The trademark application noted that the Sure Seal company was a copartnership of Harold G. Rice, Louis M. Rice, and Landor Penne. Two of the partners are listed in the notice below, found on page 1161 of the 1923 Certified List of Domestic and Foreign Corporations, published by the Illinois Secretary of State.
1923 Notice for Sure Seal Bottle Capper Corporation.
The 1923 notice shows the Sure Seal Bottle Capper Company at 593 West Harrison Street in Chicago, with the officers listed as L. Penne (living in Oregon) and H.G. Rice. The capital was listed as $10,000.
---
Indestro Manufacturing
By 1926 there are references in trade publications to an Indestro Manufacturing Company in Chicago, and a 1928 notice gives its address as 2650 Coyne Avenue, and mentions H.G. Rice as the president. These notices show that by the mid 1920s Indestro Manufacturing had become the successor to the Sure Seal Bottle Capper Company.
Furthermore, a 1928 notice on page 386 of Volume 122 of Iron Age lists Indestro Manufacturing at 2650 Coyne Avenue as a maker of universal joints, valve lifters, and other tools, showing that Indestro had become a tool company by this time.
The piecemeal discoveries in the previous two paragraphs are neatly corroborated by the recently discovered document for trademark #229,445. The application was filed on March 13, 1926 by the Indestro Manufacturing Company and states that the mark "Indestro" was being used on a variety of tools, including nut wrench sets, socket wrench sets, ratchets, universal joints, valve lifters, and others. The company address was listed as 2650 Coyne Avenue in Chicago, the application was signed by H.G. Rice as president, and it even mentions the former operations as the Sure Seal Bottle Capper Company.
1928 Catalog Listing for Indestro No. 600 Socket Set.
The scan at the left shows a catalog listing for an early Indestro socket set, found on page 10 of the 1928 McMaster-Carr "Industrial Merchandise" catalog. The contents of the set included a ratchet, an "L & T" handle, two speeders, two universals, extensions, 19 hex sockets, and 8 square sockets, all for the bargain price of $4.95.
A careful look at the illustration shows an odd mix of hexagonal and square drive pieces, including an adapter from hex to square drive. The L & T handle and the ratchet definitely are hex drive, but the presence of adapters suggests that some of the sockets could have been square drive. There are more oddities too -- the illustration of the L & T handle looks more like the Hinsdale TL-1 Convertible Handle than the Duro/Indestro equivalent Duro L-T Convertible Handle.
This is one of the earliest known catalog listings for Indestro products.
---
The Ownership Puzzle
What's missing from the public notices found so far is information on when Duro Metal Products and Indestro Manufacturing came to have common ownership. Our original assumption was that Duro Metal Products had acquired Indestro Manufacturing sometime in the early to mid 1920s, but given that the companies had separate addresses as late as 1928, the ownership change probably came some time after that.
We have found some clues in the public record. The 1934 Certified List of Domestic and Foreign Corporations, published by the Illinois Secretary of State, lists both Norris F. McNaught and William H. Odlum with the entry for Indestro Manufacturing. In addition, the 1937 trademark application for the "streamlined" mark (#346,439) was signed by Norris F. McNaught as president. Hopefully we'll be able to find more information to clarify this issue.
---
Duro Becomes a Tool Company
Putting aside the question of ownership for the moment, let's try to fill in some details on Duro's transformation into a tool company. Unfortunately we're hampered by a lack of catalogs or advertisements covering the mid to late 1920s, but in 1929 and 1930 Duro socket sets started appearing in the Sears Roebuck catalogs. The Duro sets sold by Sears show a high degree of mastery of the relevant manufacturing technologies, including screw machine operations, metal forming and bending, and metal stamping for the cases.
In late 1929 Duro filed an application for the "Duro-Bilt" trademark, with the first use given as October 12, 1929. The application listed the covered products as socket wrenches, socket wrench kits, valve reamers, and valve-grinding machines. The trademark application is consistent with the noted Sears activity, and we have two examples of Duro-Bilt socket sets that were probably sold through Sears.
In the absence of catalog resources, we can get a good handle on Duro's activities in this time frame by looking into their patent activities. When we look at the Duro Patents, we see a flurry of patent filings from 1927 to 1929, all related to automotive service tools. There are patents for reciprocating valve grinders (#1,749,300, #1,751,657), lever action ratchets (#1,798,481, #1,798,482), a convertible L-T handle (#1,744,413), and a socket kit holder (#1,788,535). All of these represent tools that would have been high demand at the time, and some of them show that Duro was looking closely at the activities of competitors like Hinsdale Manufacturing. For example, the L-T handle and lever action ratchets were basically knock-offs of Hinsdale designs, although possibly with improvements.
The patent and trademark records demonstrate that Duro was following a path similar to Indestro, so that both Duro Metal Products and Indestro Manufacturing were producing tools for the automotive service market by the late 1920s. Their early products included such items as hex-drive socket sets, 1/2 square drive socket sets, fixed socket wrenches, and specialty tools. (Indestro also produced a variety of other products, including bottle-cappers and kitchen utensils such as egg-beaters.) Examples of their early tool production can be seen in the Duro 634 Socket Wrench and Indestro Socket Wrench.
---
Into the 1930s
By the early 1930s the companies were very actively developing and marketing products for the growing automotive service market. Many patents were granted to Duro Metal Products during this period, covering both new product designs and better ways of producing existing items. By the time the 1939 Duro-Chrome catalog (#39M) was issued, the companies were offering a broad line of tools with both high-end and economy selections.
Duro Metal Products also manufactured a well-regarded line of woodworking machines and other power tools, and produced a separate catalog of such equipment.
During the 1930s, Duro/Indestro was a supplier to at least three major retailers, Sears Roebuck, Montgomery Ward, and Western Auto. The tools supplied included socket sets, drive tools, and wrenches, and were sold both under existing Duro or Indestro brands, as well as private brands produced for the particular retailer. The paragraphs below will show some examples of these supplier arrangements.
The 1931 Sears Spring and Summer catalog listed several "DuroBilt" brand socket sets, which are easily recognized as Duro production. The sets included a 45-piece carbon-steel socket set in a tool chest for $4.35, a carbon-steel 36-piece Wrench Set for $2.89, and the latest "Super DuroBilt" 40-piece alloy-steel set for $5.98. The latter set is particularly interesting, as it mentions the use of "Chrome Nickel Steel", and was also available with 12-point sockets for a slightly higher $6.75 price. In 1931 Sears had not yet extended its Craftsman brand to include socket sets, so sockets and drive tools were offered only under other brand names. (Other socket sets were sold under the Hinsdale, Merit, and "Bob Cat" brands.)
For Montgomery Ward, Duro/Indestro produced sockets and wrenches for the company's "Riverside" line, and some examples of these tools will be shown in a later Riverside section. A 1935 Montgomery Ward catalog shows a 35-piece chrome-vanadium steel socket set in a toolbox for $8.45; the set can be recognized as Duro production by the socket design and the pressed-flange construction of the ratchet. Also offered are Chrome-Vanadium box-end wrenches and an older 36-piece carbon-steel socket set for just $2.69.
Duro/Indestro supplied products to Western Auto at least as early as 1931 and possibly earlier, as an Indestro "Chromium Vanadium" 17-Piece Socket Set was acquired with a Western Auto receipt dated in 1931. Other tools for the "Chromium Vanadium" line included "Perfection" wrenches and probably knock-offs of Herbrand's Obstructo obstruction wrenches as well.
Later in the 1930s, Duro/Indestro was a major producer for Western Auto's ChromeXQuality line, and continued to supply products for the later Wizard and Westcraft tool lines.
---
Hot-Broached Sockets
In May of 1935 Duro filed for an important patent on their new hot-broaching method for making sockets, and the patent was issued as #2,027,922 in January of 1936. The patent document has an excellent discussion of the prior art (cold-broaching) and the advantages of hot-broaching, and is highly recommended for anyone interested in the how and why of such things. Among the advantages cited are the increased strength of the sockets, the smooth broach free of chatter marks, and the relieved lip at the drive end that allows for easier connection to a drive tool.
Duro was relatively early in adopting the hot-broaching process for socket production, which would eventually become standard for the industry.
---
Later Operations
Duro and Indestro continued to prosper during the 1940s and '50s, but by the 1960s appeared to be losing ground to other competitors. Sometime during the '60s the Indestro operations were formally merged into Duro Metal Products, and the tools began appearing with dual brands "Duro-Indestro". The tool lines were "harmonized", which unfortunately meant that some of the special higher-end features of the Duro-Chrome tools were dropped. The company continued operating through the 1970s and 1980s, and was finally closed in 1990.
Patents
Duro Metal Products devoted substantial resources to research and development activities, as evidenced by the numerous patents issued to the company. Most of the patents obtained were assigned to the Duro Metal Products entity, but a few listed Indestro Manufacturing as the assignee. In some cases the company licensed patents from outside the company.
Table 1 below lists some of the known patents issued to Duro or Indestro, or patents used by the companies and assumed to have been licensed. The list may not be complete, but will be expanded if new patents are found.
Table 1. Duro Metal Products and Indestro Manufacturing: Issued and Licensed Patents
Patent No.
Inventor
Filed
Issued
Description
Examples
1,376,583
H.G. Rice
11/29/1920
05/03/1921
Bottle Capper
RE15,222
H.G. Rice
09/10/1921
11/08/1921
Bottle Capper
1,744,413
E.H. Peterson et al
07/05/1929
01/21/1930
T-Wrench handle
Duro Convertible L-T Handle
1,749,300
Peterson & Odlum
08/29/1927
03/04/1930
Reciprocating Valve Grinder
1,751,657
Peterson & McNaught
05/06/1929
03/25/1930
Reciprocating Valve Grinder
1,788,535
McNaught & Peterson
10/11/1928
01/13/1931
Socket wrench kit
Indestro 1351 Socket Set
1,798,481
McNaught & Peterson
10/08/1928
03/31/1931
Lever action ratchet handle
Duro 672 Ratchet
1,798,482
McNaught & Peterson
10/08/1928
03/31/1931
Lever action ratchet handle
1,857,211
W.H. Odlum et al
02/27/1931
05/10/1932
Wheel Puller
1,858,372
Peterson & McNaught
11/09/1931
05/17/1932
Valve Spring Compressor
1,868,839
McNaught & Peterson
07/03/1930
07/26/1932
Ratchet Lever
1,868,840
McNaught & Peterson
07/03/1930
07/26/1932
Ratchet Lever (Non-Reversible)
1,869,945
H.G. Rice
10/08/1926
08/02/1932
Holder for Socket Wrench Kits
Indestro No. 19 Socket Set
1,902,878
McNaught & Peterson
06/16/1932
03/28/1933
Pressed-Flange Ratchet Construction
Duro-Chrome 678D Ratchet,
Indestro Super 3201 Ratchet
1,932,796
McNaught
05/18/1931
10/31/1933
Grease Ram
1,912,725
H.G. Rice
04/22/1929
06/06/1933
Socket Wrench Set And Holder
Indestro No. 28 Socket Set
1,968,215
E.H. Peterson
01/08/1934
07/31/1934
Commutator Cleaning Tool
1,978,590
McNaught & Peterson
01/12/1934
10/30/1934
Spring-Loaded Universal Joint Mechanism
2,027,922
N.F. McNaught
05/29/1935
01/14/1936
Hot-Broach Method of Making Sockets
2,044,982
T.L. Hedgpeth
Sanding Machine
2,064,351
McNaught & Peterson
01/23/1936
12/22/1936
Socket Wrench Kit
2,065,340
McNaught & Peterson
10/05/1935
12/22/1936
Socket Wrench Kit
2,065,341
McNaught & Peterson
01/23/1936
12/22/1936
Socket Wrench Kit
D103,579
N.F. McNaught
01/18/1937
03/16/1937
Drain Plug Multi-Wrench
Indestro No. 410 Drain Plug Wrench
D111,026
W.R. Hosford
04/07/1938
08/23/1938
Screwdriver Socket Holder
D119,441
W.A. Sandy
01/20/1940
03/12/1940
Battery Pliers With Box-End Wrench Handles
Duro-Chrome 2114 Pliers
2,256,624
W.H. Odlum
12/14/1940
09/23/1941
Universal Joint
2,363,350
W.P. Nail
02/11/1944
11/21/1944
Battery Terminal Multi-Tool
Duro-Chrome 648 Battery Tool
D143,931
W.H. Odlum
07/20/1945
02/19/1946
Design for Tool Handle
2,395,681
W.H. Odlum et al
11/08/1944
02/26/1946
Dual-Pawl Ratchet Mechanism
Duro-Chrome 699 Ratchet
2,686,582
Odlum & Hosford
03/22/1952
08/17/1954
Ratchet Wrench Reversible Drive Mechanism
Indestro Super 2775 Ratchet,
Wizard H2833 Ratchet
2,836,273
Odlum & Hosford
06/10/1953
05/27/1958
Reversible Ratchet Mechanism [Slide Shift]
2,841,289
W.H. Odlum et al
09/14/1954
07/01/1958
Wall Rack For Tools
Trademarks
Many of the tools produced by Duro and Indestro were marked with one of their well-known registered trademarks, and these of course are easy to identify. However, the companies also used a number of informal and unregistered marks for their tools, and these will be described (to the extent they are known) in the sections below. First though, let's review the registered trademarks, using information obtained from the USPTO database.
Table 2. Duro Metal Products and Indestro Manufacturing: Registered Trademarks
Text Mark or Logo
Company
First Use
Date Filed
Date Issued
Registration
Examples/Notes
Sure Seal Bottle Capper Co.
01/20/1921
09/10/1921
06/13/1922
156,066
Indestro Logo
Indestro
Indestro Manufacturing
01/20/1921
03/15/1926
06/26/1927
229,445
Used for various tools
Duro-Bilt
Duro Metal Products
10/12/1929
10/28/1929
03/11/1930
268,130
Duro-Bilt Socket Set
Duro Chrome
Duro Metal Products
01/13/1931
01/24/1931
07/28/1931
285,395
Tools of Progress
Duro Metal Products
01/07/1934
12/09/1935
05/19/1936
335,056
Tools of Progress Logo
"Spin-Flex"
Duro Metal Products
05/01/1935
05/18/1936
09/15/1936
338,643
Duro
Duro Metal Products
01/07/1934
12/09/1935
05/04/1937
345,576
Indestro Manufacturing
12/30/1936
01/18/1937
05/25/1937
346,439
Signed by Norris F. McNaught, President.
Streamlined Wrenches
Indestro
Indestro Manufacturing
06/13/1922
11/15/1951
11/24/1954
582,680
Tools [Triangle Logo]
Indestro Manufacturing
1939
11/15/1951
04/13/1954
588,070
Inverted Triangle Logo
Select Steel Tools
Indestro Manufacturing
03/21/1961
05/26/1961
06/26/1962
733,592
Text in outline box
Streamlined Wrench Design Trademark
In early 1937 Indestro filed an application for an important trademark, the "streamlined" design for its wrenches, and listed December 30, 1936 as the date of first use. The registration was issued as #346,439 later that year.
The trademark application shows the design as a dart-like elongated oval, with the illustration placing it within the outline of an open-end wrench as an example. This trademark is notable in that it doesn't depend on any specific wording, but only on the design itself, so that any wrench made with this distinctive design could still be regarded as marked by Indestro. This would have allowed the company to make tools with the specific "Indestro" branding omitted from the forging, so that the finished tools could be marked with private brands as needed.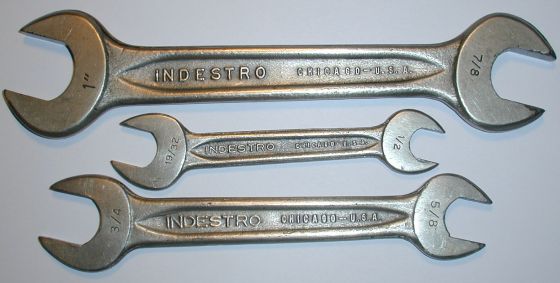 Fig. 3. Indestro Chicago Double-Open Wrenches Showing Streamlined Design.
Fig. 3 at the left shows the streamlined design as it appears on several Indestro double-open wrenches, each marked "Indestro Chicago U.S.A." with "Drop Forged Select Steel" on the reverse. (The reverse is shown later with the discussion of the Select Steel mark.)
In these examples the streamlined design takes the form of depressed panels with pointed darts at the end, and the width of the panels follows the natural shape of the shank. The streamlined design also appears as raised panels with darts on other wrench models.
Manufacturing Dates
Duro and Indestro tools were generally not marked with a date code or other specific indication of the manufacturing date. When estimates of manufacturing dates are needed, they must be based on factors such as marking style, design, patents, trademarks, or other characteristics.
In order to assist with estimating manufacturing dates, we hope to develop some guidelines based on tool markings and other characteristics. For now, the following list of events and observations may be helpful in determining the manufacturing date for some tools.
Duro-Bilt Trademark. The Duro-Bilt trademark was first used in 1929.

Duro-Chrome Trademark. The Duro-Chrome trademark was first used in 1931.

"Chromium-Vanadium" Marking. From 1931 into the mid 1930s Western Auto Supply used "Chromium-Vanadium" (with the full element names) as a brand for alloy steel tools. Suppliers to Western Auto (which included Duro and Indestro) accordingly used this marking on tools intended for sale to Western Auto. The approximate period of use was 1931 to 1936. However, Indestro sockets continued to be marked "Chromium Vanadium" even after the product line was called "Super Quality".

"Handy-Hex" Marking. During the 1930s Duro used the "Handy-Hex" marking as an alternate brand for its box-end wrenches, typically when the wrenches were sold as contract production.

Super Quality Brand. Indestro began using "Super Quality" as a brand in the mid 1930s. Some examples are known on box wrenches without streamlined raised panels, suggesting a start date before 1937.

Streamlined Design Trademark. The "Streamlined" design, a dart-like depressed or raised panel, was first used in 1937.

Specific Alloy Marking. During the 1930s and early 1940s Duro and Indestro alloy steel tools were generally marked for the specific steel composition, usually as "Chrome Vanadium" or "Chrome Vanadium Steel". A review of tools made during 1942-1945 wartime years indicates that specific alloy markings were sometimes used during the earlier part (roughly 1942-1943) part of this period, but generally omitted during the later 1943-1945 years. A further review of Indestro Super tools (made in 1946 and later) shows that the alloy composition was no longer being marked by this time. Thus the use of a specific alloy marking strongly suggests production in 1943 or earlier.

Plain Finish. Most Duro/Indestro tools were specified with nickel or chrome plating as the standard finish, but during the 1942-1945 wartime years cadmium or plain finishes became standard. The presence of a cadmium or plain finish (barring extensive rust) suggests production during 1942-1945.

X-Circle Marking. During the wartime years Duro/Indestro did extensive production for government contracts, and the tools made for these contracts were frequently marked with a symbol resembling an "X" in a circle, referred to as the X-Circle mark in the text. (See the section on X-Circle for more information.) The use of this mark appears to have been adopted during the middle of the wartime period, so that the presence of the X-Circle mark suggests production in 1943-1945.

"G" Code. A small number of Duro-Chrome tools have been found with a "G" code stamped near the brand or model number, typically with a plain finish. This "G" code is believed to indicate production in 1945 under government restrictions, similar to the use by Snap-on of "G" as its date code for 1945.

"Indestro Super" Brand. The Indestro Super brand was first used in late 1945 or 1946, as a successor to the "Super-Quality" brand previously used for alloy-steel tools.
References and Resources
The photographs and observations in this article are based on items in the Alloy Artifacts Collection.
Information on the company history was obtained from an obituary for Gertrude McNaught Odlum in the January 23, 1992 edition of the Chicago Tribune.
Catalog Coverage
Product information was obtained from a number of Duro Metal Products and Indestro Manufacturing catalogs, which have been summarized in the table below. In some cases the publication year may be approximate, as the catalogs were sometimes undated and furnished with separate price sheets.
Table 3. Duro Metal Products and Indestro Manufacturing Catalog Resources
Company
Year
No.
Format
Notes
Duro Metal Products Co.
1935
Full
"Handy-Twin-Hex" box wrenches of chrome-vanadium steel.
Duro-Chrome open, tappet, obstruction, and box wrenches.
Duro-Chrome socket sets in 1/4, 3/8, 1/2, and 3/4-drive.
Some 1/2-drive carbon-steel socket sets, but no 1/2-hex drive tools.
Substantial selection of fender and body tools available.
Indestro Mfg. Corp.
1937
Full
"Super Quality" C-V open, tappet, obstruction, and box wrenches.
"Super Quality" C-V socket sets in 1/4, 1/2, and 3/4-drive.
Notes patented "Hot-Broached" sockets.
Extensive listings for carbon-manganese 1/2-drive socket sets.
Duro Metal Products Co.
1938
38M
Mini
Duro-Chrome socket sets in 1/4, 3/8, 1/2, 3/4, and 1 inch drive.
Indestro Mfg. Corp.
1938
Full
"Super Quality" C-V open, tappet, obstruction, and box wrenches.
C-V wrenches with cadmium (or unpolished) finish also available.
"Super Quality" C-V socket sets in 1/4, 1/2, and 3/4-drive sizes.
"Special Alloy Steel" box, open, and open+box wrenches.
Extensive listings for carbon-manganese 1/2-drive socket sets.
Extensive listings for 1/4-hex, 3/8-hex, and 1/2-hex drive socket sets.
Duro Metal Products Co.
1939
39M
Mini
Indestro Mfg. Corp.
1939
Full
Duro Metal Products Co.
1941
Full
Indestro Mfg. Corp.
1941
Full
Duro Metal Products Co.
1946
Full
Duro Metal Products Co.
1947
Full
Duro Metal Products Co.
1955
35/35-S
Full
Duro Metal Products Co.
1955
35M
Mini
Indestro Mfg. Corp.
1956
20/20-S
Full
Duro Metal Products Co.
1961
37
Full
Duro Metal Products Co.
1961
37-M
Mini
Indestro Mfg. Corp.
1962
22A
Full
Indestro Mfg. Corp.
1962
22MA
Mini
Industrial Distributors
Duro/Indestro products were also available from selected industrial suppliers and from high-volume retailers, including Sears Roebuck, Montgomery Ward, and Western Auto Supply. The Western Auto catalogs listed Duro products under the "Chromium-Vanadium" brand in earlier catalogs, and later as contract production for Western Auto brands.
Western Auto Supply 1927. The 1927 Auto Owners' Supply Book (Eastern edition) from Western Auto Supply lists an Indestro No. 19 "Dreadnaught" socket wrench set on page 114. The maker is not identified, but the clever wrench set holder matches a patent by H.G. Rice. This is currently our earliest known catalog listing for Indestro.

McMaster-Carr 1928. The 1928 "Industrial Merchandise" catalog No. 28 from the McMaster-Carr Supply Company offered the Indestro No. 600 "Socket Wrench Set", a 38-piece collection including a ratchet, two speeders, L-T convertible handle, 19 hex sockets, eight square sockets, and miscellaneous attachments. The price was $4.95 net. This is one of the earliest known catalog listings for an Indestro socket set.

Sears Roebuck 1929. The 1929 Sears Roebuck (Spring-Summer) catalog No. 159 lists several socket sets recognizable as Duro on pages 598-599, including a 25-piece set matching the Duro No. 825 Socket Set. Page 1122 lists five more sets under the "Merit" brand that can be recognized as Duro production by the T-L handle in the illustration.

Sears Roebuck 1931. The 1931 Sears Roebuck (Spring-Summer) catalog lists several Duro socket sets under the Duro-Bilt brand. An example of these sets is the Duro-Bilt 36-Piece Wrench Set shown earlier in this article.

Western Auto Supply 1931,1932. The 1931 and 1932 Western Auto (Eastern edition) catalogs shows a Chromium-Vanadium socket set matching the Indestro CV 17-Piece Socket Set shown here, and the illustrations in the 1933 and 1934 catalogs show the transition from a ratchet adapter to a pressed-flange ratchet.

Ducommun "H" 1933. The 1933 catalog "H" from the Ducommun Corporation, a west-coast industrial supplier, lists several Duro socket sets on pages 144E and 144F. The sets include a 1/2-hex drive No. 500 socket set, a 1/2-drive LT911 socket set similar to the LTX316 socket set shown here, and a 1/2-drive 820FA socket set.

Western Auto Supply 1937. The 1937 Western Auto catalog shows a number of listings for the ChromeXQuality brand, including socket sets readily recognizable as Duro production. (This is the publication that allowed us to identify ChromeXQuality as a Western Auto brand.)

Go To Page: | 1 | | 2 | | 3 | | 4 | | 5 | | 6 | Next >>